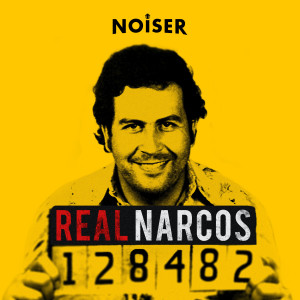 Real Narcos
By NOISER
For ad-free listening, exclusive content and early access to new episodes, join Noiser+. Now available for Apple and Android users. Click the Noiser+ banner on Apple or go to
noiser.com/subscriptions
to get started with a 7-day free trial.
If the US Government asked you to move to Colombia to hunt down the world's most brutal narco-terrorist, what would you say? Real Narcos meets the real DEA agents tasked with bringing down some of history's most notorious criminal masterminds - from the King of Cocaine, Pablo Escobar, to the most powerful drug trafficker on the planet, El Chapo.
Follow @Noiser_Podcasts on Twitter for updates on our shows.
Latest episode